Reviews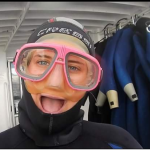 AMAZING TIME!
Had an amazing time on the water with this tour. So happy my bf and I worked up the courage to do it. The crew was was awesome and super friendly. I got crazy sea sick as we were cruising out to head to the shark dive spot & Mikes daughter was so helpful while ingot sick and was super nicee
The boat was a decent size. It id clean & comfy, but expect to be pretty intimate with the other people doing the shark diving- if its busy.
The shark diving experience was amazing. The crew teaches you pretty thoroughly what you need to do & the safety procedures for when you're in the cage. The water will be freezing!!! So bring warm clothes and cozy socks for after. We saw 2 sharks when we went out & we were lucky enough to be taken to a seal nursery after our shark dive! Amazing day!
The crew prepared a nice lunch after our dive. It was definitiley nice to put some food back in my belly after being so sick. There was coffee and tea available whenever & the views on the boat were beautiful. My boyfriend and I reccomend this tour to anyone & we will definitely be telling our fellow Canadians about it! :)
Morgan L Auckland
Canada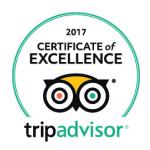 I was one of the few that didn't see a shark during our excursion. Even though mother nature didn't cooperate, I still thought this was a great team and the whole experience was worth it. I would highly recommend booking this.
Forest F
United States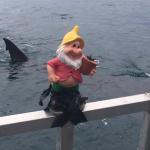 Great white sharks amazing
Present for my 50th was a trip to bluff with Mike and his team to see great whites. Saw large female and males - great experience. Well organised, knowleable and equiped crew. Gear very safe and well maintained. This is a must do with your mates fantastic opportunity to see these amazing sharks up close but in safety of a cage.
farmchick1
New Zealand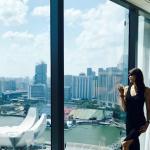 It was an amazing experience. The boat came to pick us up from Stewart Island at 8.50am, right on time. Mike and the crew were helpful, and made our day. Mike made the expectation very clear of the nature of these predators. We were lucky to see a 4.5m female and another 3.5m male great white came by later! The sharks were drawn naturally to the boat with baits. Lunch was simple but lovely, they serve hot chicken wings too! We feel safe in the cage, and we can enter or exit at any time. Must try if you come to Bluff, or make a detour! May 5, 2017
Li Ping
Malaysia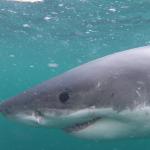 A review for my trip on the 17/01/20. I had booked the Shark Experience trip several months prior to my 5 week holiday in New Zealand. This was one of the main highlights of the trip and I was extremely excited to possibly get the chance to see one of the oceans best predators up close, the great white shark.

The day was amazing, I feel lucky to have met such knowledgeable and well experienced crew. Skipper Mike educated me and the other passengers on the shark migration and all about the behavioural activities of the sharks in this area. We sore 3 different great white sharks on trip making it a very successful trip. I would like to personally thank all the crew and the team at Shark Experience LTD. I will be recommending this trip to any friends and family that visit NZL in the near future.
Lews Keen
United Kingdom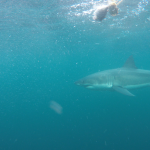 Just wanted to thank you all for the awesome experience on the weekend. Mike, Tiddles, Jacinda and Nicki (hope that's the spelling) you were all so welcoming and eager for us to have the best time out on the water. Couldn't have stayed in the water watching the sharks much longer than I did without getting hypothermia which is a sign of how much fun I was having. Will definitely hunt you down on trip advisor or facebook and leave a review to make sure people know to check you out.

I attached pics of the first shark we saw, looking back at my videos he was coming back throughout the day so hopefully someone else has some better ones so he can get identified if he is new.

Glad to be back home and warm,
Cheers



Kathryn Van der Zanden
New Zealand