Reviews
We like to keep it real!   We go to remote locations, in crazy conditions to see elusive wild animals - everyday is different, so we prepare for the unknown on every tour!
Check out real reviews on Google, Tripadvisor and Facebook here;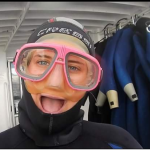 AMAZING TIME!
Had an amazing time on the water with this tour. So happy my bf and I worked up the courage to do it. The crew was was awesome and super friendly. I got crazy sea sick as we were cruising out to head to the shark dive spot & Mikes daughter was so helpful while ingot sick and was super nicee
The boat was a decent size. It id clean & comfy, but expect to be pretty intimate with the other people doing the shark diving- if its busy.
The shark diving experience was amazing. The crew teaches you pretty thoroughly what you need to do & the safety procedures for when you're in the cage. The water will be freezing!!! So bring warm clothes and cozy socks for after. We saw 2 sharks when we went out & we were lucky enough to be taken to a seal nursery after our shark dive! Amazing day!
The crew prepared a nice lunch after our dive. It was definitiley nice to put some food back in my belly after being so sick. There was coffee and tea available whenever & the views on the boat were beautiful. My boyfriend and I reccomend this tour to anyone & we will definitely be telling our fellow Canadians about it! :)
Morgan L Auckland
Canada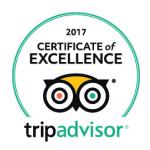 I was one of the few that didn't see a shark during our excursion. Even though mother nature didn't cooperate, I still thought this was a great team and the whole experience was worth it. I would highly recommend booking this.
Forest F
United States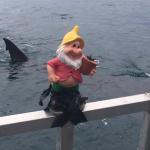 Great white sharks amazing
Present for my 50th was a trip to bluff with Mike and his team to see great whites. Saw large female and males - great experience. Well organised, knowleable and equiped crew. Gear very safe and well maintained. This is a must do with your mates fantastic opportunity to see these amazing sharks up close but in safety of a cage.
farmchick1
New Zealand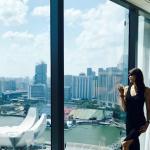 It was an amazing experience. The boat came to pick us up from Stewart Island at 8.50am, right on time. Mike and the crew were helpful, and made our day. Mike made the expectation very clear of the nature of these predators. We were lucky to see a 4.5m female and another 3.5m male great white came by later! The sharks were drawn naturally to the boat with baits. Lunch was simple but lovely, they serve hot chicken wings too! We feel safe in the cage, and we can enter or exit at any time. Must try if you come to Bluff, or make a detour! May 5, 2017
Li Ping
Malaysia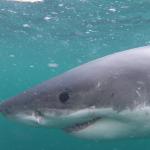 A review for my trip on the 17/01/20. I had booked the Shark Experience trip several months prior to my 5 week holiday in New Zealand. This was one of the main highlights of the trip and I was extremely excited to possibly get the chance to see one of the oceans best predators up close, the great white shark.

The day was amazing, I feel lucky to have met such knowledgeable and well experienced crew. Skipper Mike educated me and the other passengers on the shark migration and all about the behavioural activities of the sharks in this area. We sore 3 different great white sharks on trip making it a very successful trip. I would like to personally thank all the crew and the team at Shark Experience LTD. I will be recommending this trip to any friends and family that visit NZL in the near future.
Lews Keen
United Kingdom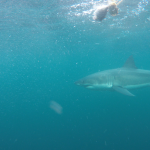 Just wanted to thank you all for the awesome experience on the weekend. Mike, Tiddles, Jacinda and Nicki (hope that's the spelling) you were all so welcoming and eager for us to have the best time out on the water. Couldn't have stayed in the water watching the sharks much longer than I did without getting hypothermia which is a sign of how much fun I was having. Will definitely hunt you down on trip advisor or facebook and leave a review to make sure people know to check you out.

I attached pics of the first shark we saw, looking back at my videos he was coming back throughout the day so hopefully someone else has some better ones so he can get identified if he is new.

Glad to be back home and warm,
Cheers



Kathryn Van der Zanden
New Zealand
Amazing!! Well worth the money, and I didn't even go down in the cage. Bf saw 3 'big fish', up close! And no, not in the teasing-shark-way you see in other parts the world, but a very naturefriendly way; happy sharks. Great crew: Skipper rode those waves on the Strait like it was a kiddypool, and there are some waves. All are knowledgeable, very helpfull and good sense of humor. Delicious fresh lunch, hot drinks, you can catch(and-release) fish, they even provided benoculars (seals!). We saw Albatros real close. I advice this trip to everyone (I now have the guts to go down myself after this experience), especially to us Europeans ;) They don't go out if the waters or weather is not safe so make sure you call before hand (and book on line) but be flexible daywise in case the NZ weather acts up. All in all sooooo cool.
Flatlanders c/ www.rankers.co.nz
New Zealand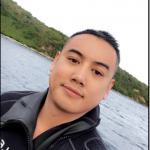 Where do you even begin reviewing such a life changing experience??
Firstly, I would like to thank Shark Experience for the opportunity for not only me but others on my tour to be able to tick off such a big ticket item off our bucket lists! And in such style!

The customer service I received was absolutely beyond reproach. All the staff I came across including, Nikki, Mike, Clarice, Makka and Terry (BooBoo) were so hospitable, friendly, informative and efficient. Kindness really does make a difference and it was very much appreciated. Southern Charm at its best.

In terms of value for money, you get to go out on the boat for a full day which includes a lunch (you can bring your own snacks), hot drinks, all the dive gear, training (no experience required) and swim with the majestic Great White Shark (we saw 5 on my tour)! I've been on tours around the world and in terms of what you get vs what you pay for, this is by far the best!

What a perfect way to see these beautiful creatures in their natural habitat. Absolutely breath taking. Mike also gave an educational talk about these great animals and staff were more than happy to answer questions.

I felt very safe in their hands and this is how this sort of thing should be done. If you have even a slight interest in Great Whites, you must do this! It is incredibly inspiring.

Instagram @fadedasf
for more photos
Dominic Sam
New Zealand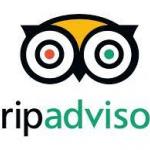 Insane experience as a Shark lover
Absolutely awesome time on the boat. This isn't for the light hearted. The water was cold, the sea can be rough at times but wow what an insane experience.

If you're not a fan of the water, once you get the hang of it, you're gold. For me it was a struggle to be able to breath under water since it was so cold and my beard was letting water in my mask, but Mack as the diving instructor was so patient with me and gave me the help and confidence I needed to tackle this.

Once I got acclimatised, I didn't want to get out of the water! Mike was a crack up and was adamant that we wouldn't leave without seeing sharks. Clarice was very helpful at making everyone feel welcome on the boat. It took some time for them to come around they did and it was worth the wait.

Thanks guys and hope to be back one day

Cheers

Adam
Adam via Tripadvisor
New Zealand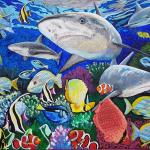 Absolutely Amazing!
I had an amazing experience. I did the site seeing tour and the following day the cage dive inexperienced diver tour.
The team is so friendly,knowledgable and supportive.
Great introduction lesson on all the dive equipment and how to use it.
Great lunch,sandwiches,soup,fruit,tea and coffee.
I did at first find using the breathing equipment hard as I'm used to snorkeling but with alittle practice and help from Mike and Macca I was able to enjoy seeing these beautiful sharks.
I would totally recommend doing this tour! Both days I was lucky enough to see 5 sharks between 4-5 meters.
You can also hire a go-pro for the tour which is easy to use.
Great gift shop too!
Rachel Moon
New Zealand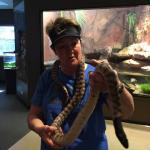 What a great experience, tad 'lumpy' on the way over to Edwards Islands, but sitting out the back with my eye's firmly on the Horizon helped that! Captain Mike and his Crew were just fabulous, helping us all with anything that was asked of them, plus Coffee and excellent sandwiches etc.
Mike's knowledge of the Sea and the Sharks is amazing, and answering many questions I asked him and his Crew was just great.
Guess you never know what your reaction will be until you actually see a Shark, especially face to face, really gets the heart pumping, but so glad I was in a SAFE cage. Those females are SO HUGE, Just loved that trip, it's a must for everyone, just DO IT
Ngaire Lamb
New Zealand